Project Title: "Foundling: Portrait of Citizenship"

This artist project will include 100 adoption portraits displayed in a grid.

Adoption has never been the subject of a wide scale painting project. Adoptees have profound insight into the search for and meaning of home. The adoption narrative also creates a profound opportunity to discuss immigrant civil rights. Foundling will succeed if the work is embraced by adoption advocacy groups and immigration activists. Foundling also locates the adoption narrative within the artistic canon, memorializing those for whom painting has historically left behind.

The Spencer Museum at the University of Kansas will debut Foundling in the fall of 2019. Discussions with other museums are currently taking place across the country.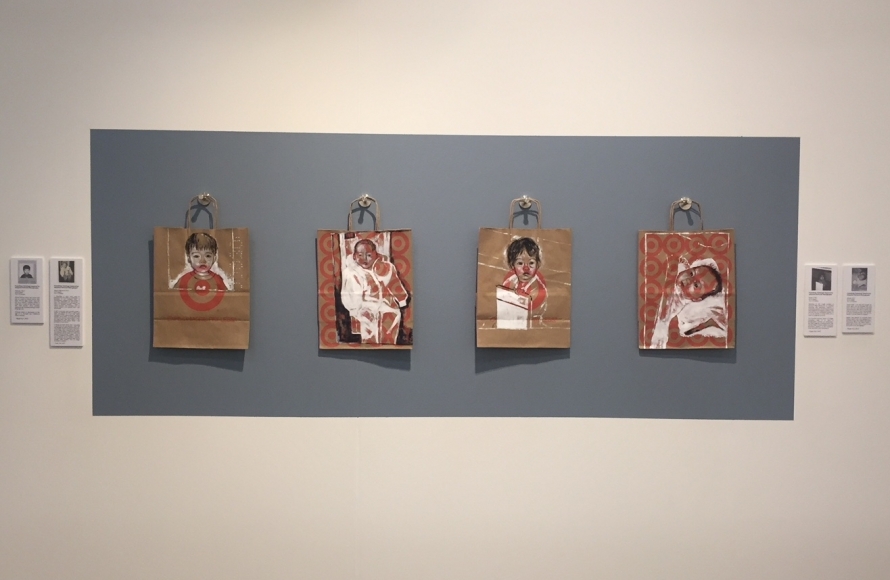 Megan Rye, "Foundling: Portraits of Citizenship"
installed in the Forum Gallery booth at Art on Paper 2018
Book 2, 2017, oil on paper, 19 x 12 inches
Chelsea, 2017, oil on paper, 19 x 12 inches
Kathy with Rattle, 2017, oil on paper, 19 x 12 inches
Megan Referral 2, 2017, oil on paper, 19 x 12 inches
Sarah, 2017, oil on paper, 19 x 12 inches
Macarons in the Night, 2015, oil on canvas, 25 x 32 inches
Dog Beach, 2011, oil on canvas, 55 x 74 inches
Grand Central Station Food Court 4, 2012, oil on canvas, 30 x 42 inches
Drive, 2008, oil on canvas, 42 x 110 inches
Alien, 2008, oil on canvas, 52 x 73 inches
Alien, Study I (SOLD), 2008, oil on canvas, 12 x 14 inches
Alien, Study II, 2008, oil on canvas, 12 x 12 inches
Alien, Study III, 2008, oil on canvas, 12 x 12 inches
Fences, 2010, oil on canvas, 35 x 40 inches
The Alamo, RRN 3, 2006, oil on canvas, 28 1/4 x 32 inches
Prayer, RRN 5, 2006, oil on canvas, 19 x 24 1/8 inches
Tsukiji Fish Market 2, 2005, oil on canvas, 42 x 54 inches
Tsukiji Fish Market 5, 2005, oil on canvas, 32 x 48 inches
Tsukiji Fish Market 7, 2005, oil on canvas, 30 x 20 inches
Tsukiji Fish Market 8, 2005, oil on canvas, 22 x 33 inches